HEALTH and WELFARE
Health and Welfare
Welcome to the IBEW LU 490 Benefits Page
James Lukeman is the Benefits Administrator, We are here to work for the membership. Please call our office anytime if you need assistance or have questions.

It definitely pays to be organized – that's a fact! According to the U.S. Department of Labor:
According to the United States Department of Labor on the Bureau of Labor Statistics Union Membership Report, union members have higher median weekly earnings than non-union workers. Along with higher wages, other data shows that union members have greater access to employment-based benefits, such as health insurance, and a retirement plan. Workers ability to form unions and engage in collective bargaining has been a cornerstone of a strong middle class. The decline in union membership over the last few decades has contributed to more working families struggling to get by. When workers have a seat at the table, they are better able to bargain for their fair share of the value they helped create, which leads to greater economic mobility for everyone.
On behalf of the officers and members of Local Union 490, we wish to extend a cordial welcome. We hope that you will be an active member. Unions are only successful when the rank and file members play an active role in all our endeavors. Following is a brief description of the benefits IBEW LU 490 offers:

There are three benefit funds: Health & Welfare, Pension and Annuity. Contractors contribute monies to each fund, on your behalf, for every hour worked. These monies are sent from the contractors that you work for along with a Monthly Report of members and hours worked, to the Local Union 490 Benefits Office. Upon receipt, all information from the reports is transferred to your file in the computer. This way, we have an ever-growing record of who you worked for, when, and how many hours were worked, and which benefits were paid in for you.

Health & Welfare Benefits
The health insurance package is administered by NECA/IBEW Family Medical Care Plan. You become eligible on the first day of the benefit month corresponding to the eligibility (work) month in which you first accumulate at least 140 credited hours of employment. For example, if your employer makes contributions for you at least 140 credited hours for work performed in January, your coverage will start on March 1.
You will need to fill out an enrollment form and return to NECA/IBEW Family Medical Care Plan. Their phone number is (706) 841-7000, and their fax number is (706) 841-7020.
Pension Fund

The Pension Fund is funded by signatory union contractors who contribute $5.40 per hour for each hour worked by the member. The Pension Fund is a Defined Benefit Plan, which means that credit is given based on hours worked per year. 1200 hours (worked between June 1 and May 31) are required for one year of credited service. If you work less than 1200 hours, you will receive credit in tenths for each 120 hours worked. The current benefit rate is $106.00 per month for each year of credited service, i.e. 25 years of credited service X $106.00 = $2,650.00 per month at normal retirement age. Normal retirement age is age 65 or with 85 total years (age plus years of service to equal 85). Vesting requires five years to be fully vested. The Pension Plan has no cash value except in case of death, which would then pay contributed monies to your beneficiary. The beneficiary can collect 50% of your pension for the rest of his/her life at what would have been your normal retirement age, of if you elect in a lump sum. This lump sum distribution election must be made before your death with both you and your spouse's signatures notarized.

Annuity Fund

The Annuity Fund is set up as a qualified retirement plan also. If differs by being a Defined Contribution account which is administered by Invesmart. The contractor sends a dollar amount for each hour you work. The current rate is $2.00 per hour. Vesting is immediate upon credit of the first dollar. Since this is a Qualified Retirement Plan, withdrawal is only available after a six month break in service (no contributions made to your account). There is a "hardship" withdrawal option for the profit sharing portion of your account.

I hope this summary is helpful in explaining the benefits available to you and the purpose of the different funds. We are here to answer your questions and help in any way we can. We look forward to meeting you. Best regards to you and your families.

Jim Lukeman
Benefits Administrator
jim.lukeman@ibew490.org


BENEFITS
NECA/IBEW Family Medical Care Plan
1-706-841-7000 (phone) 1-706-841-7020 (fax)
https://www.nebf.com/fmcp/contact_us/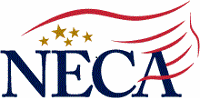 Annuity The Standard
1-800-858-5420
https://www.standard.com/individual/retirement
Page Last Updated: Jan 17, 2018 (09:27:45)