JOINT APPRENTICESHIP & TRAINING
Joint Apprenticeship & Training Applicant Info
Chairman – Denis Beaudoin

Secretary –Dan Woods

Director – Jonathan Mitchell

Phone: 603-226-3964

Trustee – Scott Marquis

Trustee – Gary Desjardins

Trustee – Steve Scarponi

Trustee – Mike Krenzer
National Joint Apprenticeship and Training Committee
48 Airport Road. Concord, NH 03301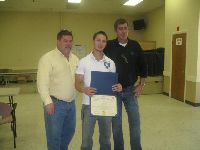 Applicant Information
Requirements:
Minimum age of 17 to apply and 18 to begin work.

Valid drivers license.

You must be a resident of New Hampshire or York County, Maine.

Successful completion of an algebra class either in High School or post secondary program.

Have possession of either a High School Diploma or GED certificate with scores.

Receive a minimum score on the Aptitude test.

Be able to perform work required of an Apprentice both mentally and physically.
Documentation:
Diploma or GED certificate with scores.

High School transcripts.

Birth Certificate.

Driver's license.

We will take a photograph of you when you arrive to fill out Application

DD 214 if prior Military.
Application Process:
Applications are accepted year round for the following years Apprenticeship class.

Applications must be filled out, in person at the above address.

All documentation must be received to complete the application process.

All applicants will be scheduled to take the National Joint Apprenticeship Training Committee's Aptitude Test administered by this JATC.

Applicants who receive an acceptable score on the Aptitude test will be scheduled for an interview with this Committee.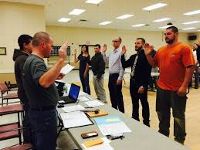 NJATC

The finest electrical workers in the country receive their training through the National Joint Apprenticeship and Training Committee of National Electrical Contractors Association (NECA) and International Brotherhood of Electrical Workers (IBEW). It's a model education partnership which produces the best-trained, most up-to-date electrical apprentices and journeymen in the country. All of the $100 million annually spent is privately funded.

Bureau of Electrical Safety and Licensing:

NH Electricians' Board/Staff
Field Staff:

Dean Sotirakopoulos- Chief Electrical Inspector
Dean.Sotirakopoulos@nh.gov
Alfio Torrisi- Electrical Inspector
Alfio.Torrisi@nh.gov
Belknap/Merrimack/Strafford/Sullivan and part of Rockingham County
Ken Vallery- Electrical Inspector
Kenneth.Vallery@nh.gov
Coos/Grafton/Carroll and part of Belknap County
Denis Laurendeau- Electrical Inspector
Denis.Laurendeau@nh.gov
Cheshire/Hillsborough/Rockingham County
Responsibilities: Monitor apprentice cards and electricans' licenses to ensure compliance with established standards, investigate complaints, assist fire investigators with electrical fires.
Pam Olin- Administrative Assistant
Pam.olin@nh.gov
Responsibilities: Assists Board, manages office records, and financial aspects apprentice ID cards.
Donna Knowlton- Program Assistant I
Donna.knowlton@nh.gov

Responsibilities: Master and journeyman licenses- new and renewal.
For further information, please contact Pam Olin, Administrative Assistant

States that are reciprocal with NH:
Alaska

Arkansas

Colorado

Maine

Massachusetts

Minnesota

Montana

Nebraska

New Mexico

North Dakota

Oklahoma

South Dakota

Utah

Vermont

Washington

Wyoming



FUTURE SPECIALIZED CLASSES: Will be set-up based on interest and minimum participation of at least ten members. For more information contact Jonathan Mitchell at: (603) 226-3964
next
Online Training Available
IBEW Local 490 in Conjunction with Vubiz, an IBEW Training Partner are proud to Announce the Availability of 191 Prepaid Online Training Courses for You our Members and your Friends and Families
We are proud to announce that we have prepaid for courses covering subjects from Improving Your Listening Skills to Time Management to Back Safety to Microsoft Office 2010. The courses will be available to you and your friends and families 24 hours a day, 7 days a week. Be sure to take advantage of as many courses as possible, we are certain that you and all of your friends and family members will find a number of courses that will address both your needs and interests.
To start your learning experiences go to: http://vubiz.com/chaccess/IBEW3/
Every time that you sign on, you will need to enter:
The IBEW Password which is: IBEW
Your Membership Card Number: That is the number on your IBEW Membership Card for example 123456 or 123456AA or AB123456. If you cannot remember your Membership Number, use any unique identifier such as your e-mail address or your home Zip Code, this field must be a minimum of four characters long.
The First time that you sign on, you will need to enter a little extra information so that we can set you up.
Membership Card Number (confirmation): This is to confirm the information that you keyed above.
Local Number: This is a way to identify what local you are part of.
First Name: So that we can identify you properly in the system when you return.
Last Name: So that we can identify you properly in the system when you return.
Once you are logged in, click on My Content and then launch the course that you would like to view.
We hope that you enjoy the training and make the most of it. The value of the prepaid courses if bought individually would cost over $3,000.00. We are proud to be able to make this opportunity available to you, our members and your friends and families.
Page Last Updated: Mar 11, 2016 (05:58:00)